The Hotlist, DataSift, MobilePay are worth a look for businesses & individuals

At last week's TechCrunch Disrupt conference in San Francisco, I met a number of startups that I thought were really cool. They may not have made it to the Top 7, and they didn't win the TechCrunch cup, but I think these are companies that will be useful for businesses, organizations and individuals.
This is my first list on Storify, which makes it easier for content curators to weave great content together in a presentable format. (See MavinDigital for a look at how Storify formats your blog posts.)
Use Storify to share stories on Flickr, YouTube, Twitter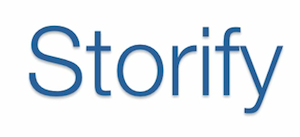 The main reason I love services like Tumblr and Posterous is that they make personal blogging simple. While you certainly still can write long-winded pieces about whatever you want, you can also just use a bookmarklet or email to send in individual pieces of content quickly. Storify seems like it could be the next step in that evolution. The new services, launching today in beta at TechCrunch Disrupt, is all about content curation from other social networking sites. Say there's a tweet you see and want to build a story around (we do it quite a bit), with the click of a button, you can drag it into your Storify story. Maybe there's a Flickr picture about the same topic — same idea, just drag it is. Maybe there's a YouTube video, or a Facebook status update — all of this stuff can be easily pulled in. This creates one story of all this curated content.
Datasift: Tune into relevant tweets
In his explorations with the Twitter button, Tweetmeme founder Nick Halstead discovered that there are millions of tweets a day producing a stunning amount of valuable information. The only problem is separating the wheat from the chaff, the signal from the noise. Datasift, in the same space as HootSuite and Tweettronics, is attempting to make this process of sifting through real-time data easier for companies. The Datasift platform, accesible through a drag and drop graphical interface, is a curation engine that relies upon real-time filtering, providing developers with alerts, analytics and a real-time API.
MobilePay: A wallet in your mobile device
I absolutely hate carrying around both my phone and my wallet in my pocket. What if I could just carry around my phone and my driver's license? That would be awesome. If MobilePay USA takes off, my wish will come true. The company, which was the TechCrunch Disrupt attendee pick to come out of the Startup Alley, seems amazing. It's an iPhone app (right now, but they will expand it to many mobile platforms) that replaces your credit cards and loyalty cards. You simply enter in your credit card data (but don't worry, it isn't stored on your device, it's securely stored in the cloud) and you can pay for things with the click of a button rather than fumbling around for and carrying all your credit cards.
The HotList: Keep your social life fresh
Want to know which spots are truly hot in your area? The Hot List will tell you in any city in the world. A social aggregator that enables you to find out what's going on among your friends, within your neighborhood and around the world, the Hotlist has just announced that the company closed $800,000 in angel financing. Funds from the angel round will be used to to launch full mobile integration of its service to consumers (iPhone, BlackBerry and Android apps are on the way) and to support The Hotlist's platform development.
Apsalar: Monitor your mobile campaigns
Apsalar is a mobile analytics tool for developers and publishers. Their dashboard makes it so easy for you to view and monitor real-time results of mobile campaigns.
Information provided by CrunchBase.
Jessica Valenzuela is a tech-media strategist who works with global brands and startups throughout their product lifecycle in the areas of design, development and communications (marketing, PR and social media). See her business profile, contact Jessica or leave a comment.