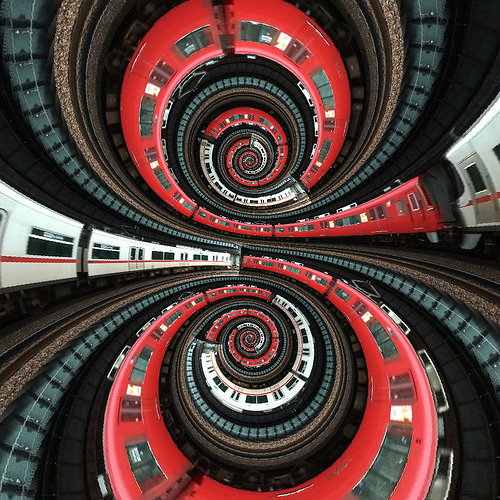 "Heavy Traffic" by Masakazu "Matto" Matsumoto on Flickr
Just how accurate are Alexa, Compete, Quantcast & the others?
This is part of our ongoing series on website optimization and traffic analysis.
Guest post by Sam Crocker
SEOmoz
Today we're going to examine a number of tools and resources for getting insights into competitors' traffic data. We'll assess their strengths and weaknesses as well as the validity and usefulness of the data provided.
We've had clients asking us for a better view of overall market size and what kind of traffic their competitors are getting, since it can be tricky to find meaningful predictive data even when you know who your competitors are or should be.
It is worth pointing out that a number of these services suggest they can provide better data if you claim the sites by entering your ownership credentials. I can't testify to the accuracy of this, and our analysis is based upon the free version of the tools as we did not have paid access to any of the tools.
We tested 25 sites for which we had reliable internal data, giving us insight into just how accurate these tools really are — or aren't.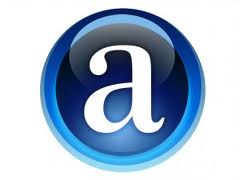 Alexa: Too often, dubious numbers
1Strengths: Alexa is good for comparing different sites traffic and for monitoring general traffic trends. It can be quite useful for comparing one site to a competitor site (up to five sites at a time). The index is massive and contains some data about all of the 25 sites we tested.
Weaknesses: Not so great for the smaller sites. As you can see below, you won't get any of the traffic charts for sites ranked outside of the top 100,000, which means if Alexa thinks you are getting fewer than 10,000 visits per month you're unlikely to glean any great information. Accuracy is a serious concern. This does call into question the usefulness of the tool in general. The numbers reported are not helpful for predicting traffic on their own.
Accuracy: We want to keep this all anonymous but let's just say one site that we know gets 10-20,000 visits per month had an Alexa rank that was more than five times better than a site that we know gets 75,000+ visitors per month. And this was not just a one-off event. So I have to seriously question the reliability of this tool. It didn't seem to be too bad at predicting the trends for a single site but the charts are extremely difficult to make any real use of. Interestingly it seems to be skewed in favor of sites within the search marketing space. Sites in the search marketing space that we looked at regularly outranked sites receiving more than 10 times as much traffic on a monthly basis.
How to best use Alexa: The tool is interesting for comparing similar sites or sites within an industry, but be very cautious about using this to make any meaningful suggestions or estimates on traffic data. The most accurate data seemed to be the data from the visitors by country — the percentages we looked at were not too far off.
Cost: Free. Options for site audits for $199.
A look at two final sites that estimate Web traffic
comScore
Unfortunately, we struggled with comScore. We were unable to get a log-in or sneak a peek at any of the data.
How to best use comScore: comScore offers a number of reports and insights into markets, including reports on local market size as well as information about valuable/important keywords in an industry. It would be very interesting to find out where this data was coming from and how good it was, but we were not able to achieve this in time to publish this information.
Cost: Not disclosed.
HitWise
Unfortunately, we were not able to get data from HitWise in time for publication.
How to best use HitWise: HitWise, similarly to comScore, works on a reporting basis insofar as you speak to them about the types of market reports you would like, or you can create custom reports. While we cannot comment on the accuracy of the data, the services offered look to be better tailored to an SEO's needs than do the reports offered by comScore. However, generally speaking HitWise will not work with agencies, which will be a bit of a bummer for some of you.
Cost: Free to $695+ per report
Conclusion
I hope that the findings from all this research will be valuable to you. Ultimately, it's an incomplete study. For the time being I would rely most heavily on SEMrush for predicting traffic and estimating how well a competitor is doing, but all of these tools add something to the ever-growing traffic toolbelt even if it may be for a purpose other than that which I was hoping they would achieve.
SEO & Web traffic articles
• Keywords, search marketing and data mining (insidesocialmedia.com)
• Everything you need to know about SEO (insidesocialmedia.com)
• The beginner's checklist for learning SEO (insidesocialmedia.com)
• 25 tips to skyrocket your search engine rankings (insidesocialmedia.com)
• 14 strategies to grow your blog's audience (insidesocialmedia.com)
• Launching a new site: 18 steps to successful metrics & marketing (insidesocialmedia.com)
• Reputation management SEO: 6 advanced tactics (insidesocialmedia.com)
• Linkscape Visualization and Comparison tool (SEOmoz)
• Competitive Link Research tools (SEOmoz)