Brand ambassadors know the difference between establishing contacts and spamming.
Target audience: Marketing professionals, SEO specialists, PR pros, brand managers, businesses, nonprofits, educators, Web publishers, journalists.
Post by Andrew Lisa
In the beginning of the brand ambassador movement, the job entailed – and still does, to a certain degree – "going out" and announcing the brand to interested parties. Social butterflies who enjoyed interacting with people, early brand ambassadors combed nightlife spots, events, conferences, and parties, bringing with them the news about the business, whose intricacies they made it their business to obsess over.
Modern brand ambassadors are much more technologically inclined, and they spend much of their time "going out" on social media.
Built for social media
Modern brand ambassadors, by definition, are already adept at social media. Their job is to engage large groups of people and act as a liaison for the business they represent. The modern meeting place is no longer the nightclub but Twitter. Instead of a smile and a knack for conversation, their weapon is the hashtag.
Social media marketing
When it comes to social media marketing, there is a very fine line between a savvy player and an annoying spammer. A good brand ambassador knows the difference between true marketing and blanketing Facebook with ads and updates.
Gauging sales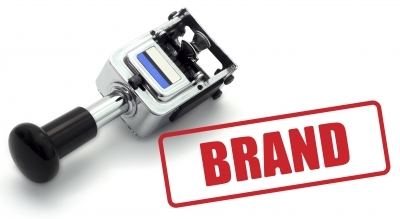 Brand ambassadors are your business's social media liaison to the world.
A good brand ambassador can estimate sales from the feedback they receive. With experience and instincts they can double as a social media marketing consultant and actually gauge potential profit with a fair degree of accuracy.
Your man (or woman) in the field
A good brand ambassador can build relationships with not just customers, but with business partners and even rival brands in the industry. Constantly building bridges, a top-notch brand ambassador is constantly using social media to network, not just to set up sales.
Credibility
As Americans become more wary of traditional advertising, brand ambassadors can fill the void by creating dialogue through social media. There is a credibly that comes with people talking about your brand instead of having it sold to them.
Humanization
Any social media marketing consultant will tell you that humanizing a business is the single best thing you can do to put a face on your brand. Jarred from Subway, for example, was one of the most successful brand ambassadors of the last 15 years. You can talk about health benefits and calorie counts until you're blue in the face, but hearing the message from a living, breathing, regular guy who actually lost the weight is worth a thousand commercials.
Quality over quantity
A zillion Facebook likes and Twitter followers are great, but not if they're coming from bots or dead accounts. A great brand ambassador knows the difference between quality and quantity, and can work to boil your social media contacts down to the important, relevant categories.
Brand ambassadors were built for social media, and vice versa. The social meeting place of the modern world, Twitter and Facebook are digital versions of the physical places to which the brand ambassadors of last generation flocked. The same rules apply, only the options for networking and creating dialogue are far more bountiful – and a good brand ambassador is always ready to harvest.