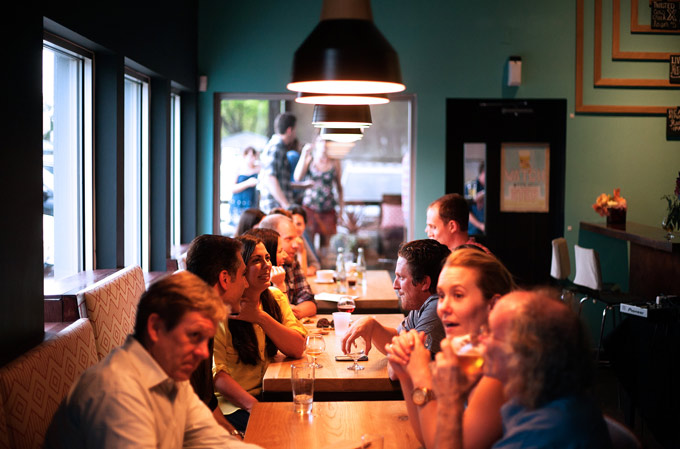 Target audience: Startups, entrepreneurs, technologists, innovators, businesses, digital marketers, educators, journalists, Web publishers.

Ihaven't had time until now to write about Google Demo Day Women's Edition, which drew hundreds of participants to Google's Mountain View, Calif., headquarters on Nov. 3. Two of the startups won the top awards and garnered special praise, and I got to interview one of the startup's founders.
Beer or Coffee
Perhaps the day's most straightforward concept, yet tough to pull off, BeerOrCoffee is a Brazil-based startup led by Roberta Vasconcellos, named a "30 Under 30" mover and shaker by Forbes.
BeerOrCoffee (tagline: "Meet people. Expand your network") starts with the simple truth that it's hard to meet interesting new people these days. BeerOrCoffee is a mobile app to instantly connect nearby people over beer or coffee who want to expand their network, to expand their knowledge or find new business opportunities.
Here's how it works: Fire it up, see who's around you who might share some of your specific interests, and suggest sitting down at a nearby public place such as a bar, cafe or hotel restaurant. The app shows your interests and photo and other basic info. Once someone agrees to meet, you buy them the first drink.
The app can even automatically suggest people around you that you might want to meet based on your profile. It can work as a social app, helping expand your network of friends, as well as a business app, helping you grow your professional connections at a conference or event.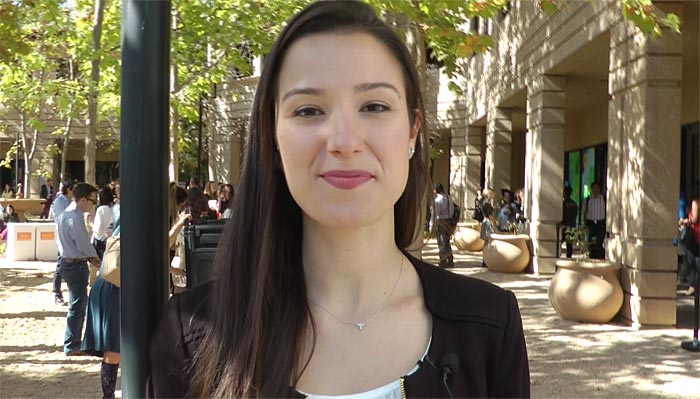 The challenge, as with all similar apps, is to get it into the devices of hundreds of thousands and millions of people. It's certainly one that I would use in a heartbeat. I'm often at large events and parties and, since it's impossible to meet everyone in the room, I often leave with the feeling that I didn't connect with folks that I should have.
"We need each other — to be happy, to create great things together — and BeerOrCoffee uses technology to connect people from online to offline and face to face," she says. "It's like an Uber for meeting people. Just press a button and you'll meet people who share the same interests."
BeerOrCoffee started out one year ago at Startup Chile and is currently based in Brazil and Chile but has plans to expand worldwide, has recently opened a San Francisco office and plans to the U.S. market early in 2017.
As far as safety concerns: BeerOrCoffee has a high-quality private community that grows by invitation only. People can either be invited by someone that is already on the app or receive an invitation from the communities that are part of BeerOrCoffee.
They're growing 79 percent month over month, Vasconcellos says, and their expansion plans are based on who downloads the app and where. So download it now from the App Store (for Apple devices) or on Google Play (Android).
I just did.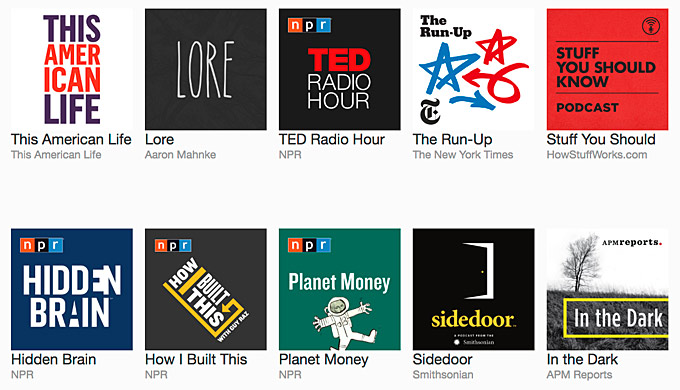 CastBox
The top prize at Google Demo Day went to the Beijing-based team at CastBox, an audio platform app offering more than 400,000 podcasts, radio channels and audiobooks providing localized content across 135 countries.
CastBox is also an easy way to stream media from your Android device to your TV. "Cast" videos, photos or music from your Android to the big screen. Cast photo albums and videos from your Facebook account in seconds.
Founded by a former Google employee with an app gene, Castbox has had 3 million installs within 10 months and has 500,000 people using the app daily for a mind-blowing average user time of 2 hours per day.
Download Castbox for your iOS device or for Android.
JD Lasica, founder of Inside Social Media, is also a fiction author and the co-founder of the cruise discovery engine Cruiseable. See his About page, contact JD or follow him on Twitter.