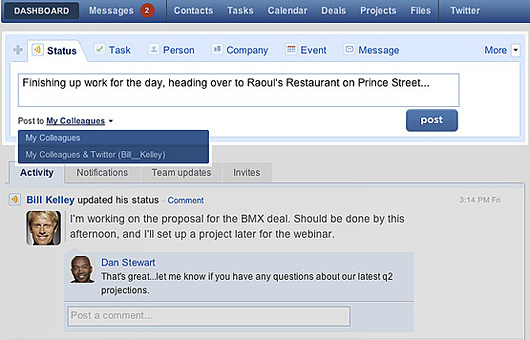 Manually posts may give your updates more traction

Have you ever wondered why some of your Facebook posts make it to your fans' news feeds and others do not?
Facebook prioritizes posts using a method they call "EdgeRank." Similar to Google PageRank, Facebook's EdgeRank uses an algorithm that attempts to determine what Facebook users would most like to see in their news feeds. This, in turn, determines how likely your posts will show up in a fan's feed.
There are three main elements to EdgeRank: Affinity, Weight, and Time as shown in the "formula" provided by Facebook below:
Where Affinity is based on how popular you are with a particular user, Weight is determined mostly by the type of post (video, photos, and links are weighted higher than status updates), and Time decay is simply based on the age of the post. Continue reading →