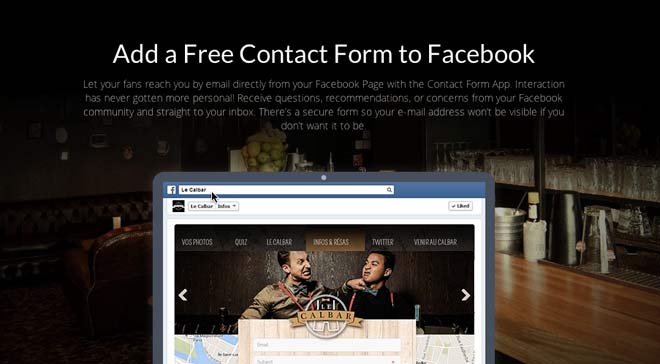 Contact forms are among the most powerful – and most underutilized – apps for Facebook. From the opening page of PageYourself.com.
Target audience: Marketing professionals, SEO specialists, PR pros, brand managers, businesses, nonprofits, educators, Web publishers, journalists.
Post by Andrew Lisa
In the never-ending hunt to make my Facebook page stronger than the day before, I've found that one of the most powerful add-ons is also one of the most underutilized: contact forms. Facebook is still far and away the most widely used social media marketing site, and a contact form is a robust addition that makes social marketing on Facebook even friendlier to my friends list.
Contact forms for conversions and sales
As discussed in "Make Your Facebook Page Work Harder with a Contact Form," leads can be converted into actual, real-world sales and repeat business with a well-placed, well-utilized contact form. Getting a contact form on my page was easy, but making it work for my business took a little work. Continue reading →