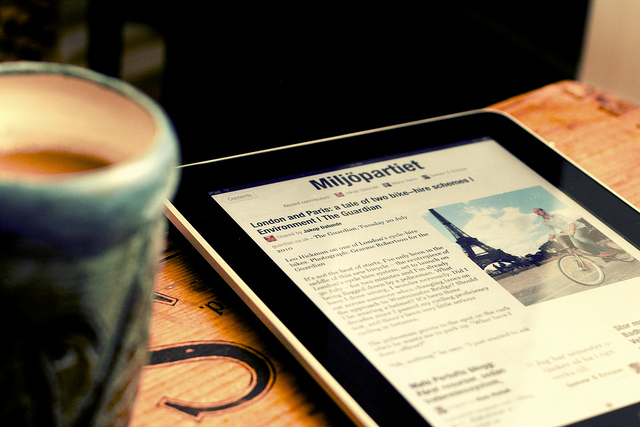 Photo by Johan Larsson via Creative Commons
The best tools for curating inbound content that comes across your desk, plus measuring your curation success
Target audience: Curators, content marketers, marketing professionals, SEO specialists, PR pros, brand managers, businesses, nonprofits, educators, Web publishers, journalists. This article originally appeared at Moz and is republished with permission.
By Gianluca Fiorelli
ILoveSEO.net
Last year I published The Content Curation Guide for SEO, but with the passage of time I thought it needed a fresh edition. This post digs deeper into an aspect of content curation that is actually the most widely used and useful to content marketers who must deal with social media curation as part of their duties.
It's important to include social content curation in your inbound marketing strategy. So below you'll learn how to prepare, organize, execute, and analyze your social curation activities — and what tools to use. (And see Socialmedia.biz's earlier articles on the curation wave and top curation tools.)
Questions from content marketers
Let's start with five questions I often get from content marketers:
1If you have many clients for which you need to curate content, you need to have multiple profiles for all your clients' social media accounts. What are the best tools for managing these and for managing mentions across all the accounts?
I'm a fan of Buffer for its awesome tools. However, its premium version only allows adding up to 12 social accounts and have up to two team members access the accounts. If you are doing social content curation for many clients, you may need a more powerful tool.
One option is HootSuite, whose premium plan allows you an unlimited number of admins for social profiles and a much larger number of social networks (Google+ included). You may also want to look at strongly social web platform such as Scoop.it, Tumblr, YouTube, and others.
2One important trick is to send out different versions of the same content throughout the day, week, or month. How's that done?
Ideally, to obtain the best effect from your social content curation, it is always better to craft the message accordingly to the specific nature of the social media you are going to share it. For instance, not only Twitter, Facebook, and/or Google+ have their own specific characteristics that you could miss using to your advantage with a single "standard" message, but they also present very different user behaviors, even in the case the users are the same in those three social networks.
With platforms like Buffer and HootSuite, you can easily switch from one social channel to another from within the same platform, which will surely save you time and lead to better results.
3How to stay on top of all this content? You might have RSS feeds, Pocket, Paper.li newspapers, Flipboard, and more continuously feeding in stories on SEO, PPC, social media, etc. – and it can get overwhelming. So how do you stay sane and up to date?
How do I stay up to date throughout the day? With just these tools: Zite, Twitter, G+, Feedly and a social media dashboard
Actually, even though I like to experiment and play with as many tools I can, I don't use many. To be honest, I use only these:
Zite, Twitter (the selected people/sites I follow and the lists I created), Google+, and the posts/comments in the blog I trust the most (i.e. Moz and YouMoz) for discovering new sources
Feedly, an RSS reader, as the hub of all the sources I select over time
Buffer, for the sharing process, and Bit.ly, Followerwonk, Google+ Ripples, and Facebook Insights for the analysis of my social curation activity
How do I stay sane and decide what and what not to read/create content about? Experience sure helps me, because with the passing of time, you learn how to easily recognize if one piece of content is so outstanding you should share it with your audience. But here few tips, which may help you:
Don't read first, but "skim" the posts in your RSS feed. If the first paragraph (more than the title) makes you want to read more, then there's a chance that the posts is good and interesting.
Put a lot of weight in your sharing decision of the conclusions of the post. The best posts usually have amazing last paragraphs, which not only summarize the thesis of the post and its takeaways, but also make you literally say "WTF!"
4A question that comes up frequently is: What should the frequency of sharing blog posts be?
Facebook and Google+ (thanks to their Lists and Circles) let you make invisible any "reshares" to your followers who saw it previously
If by blogs we mean social shares, the frequency depends on the social network you're using to share your updates. The most common rule is to not overwhelm your audience with an excessive amount of shared content. For this reason, I am not particularly a fan of automation in social media, even if acclaimed people like Dan Zarrella are praising it. Automation, which is not the same as scheduling, takes away the human touch of a real and thoughtful human social curation, which – with the quality of the content shared – is what makes the difference.
That said, especially if your audience is spread all over the world, it is more than probable that you will need to share the same content at least twice in order to be reach the most of them when they are socially active. Luckily, social networks like Facebook and Google+ (thanks to their Lists and Circles) let you make invisible any "reshares" to your followers who saw it previously.
5How do you measure the success of content curation?
I measure it considering the two objectives I always want to reach with my content curation activities:
The increase in the number of followers/fans on my social profiles
The number of the authors of the content I curated who thank me and possibly follow me
Why social content curation
We see it every day in the Search Engine Results Page, we see it as being in the background of every Google update of late (Panda, Penguin, Hummingbird), and we see it in people's buying behavior: Trusted brands are the entities of excellence for Google.
This positive attitude of Google toward brands is logical. In fact, people tend to trust more a recognized brand rather than some unknown one. This is even truer online because brands tend to be considered as a reassuring "lighthouse" within the Internet, which is mostly a confused ocean of information.
Brands like Amazon, REI, CocaCola, Airbnb, and Zappos have a trust advantage that sites as onlinewarehouse.com, outdoors.com, sodabeverages.com, cheaphotels.com, and allkindofshoes.com (any reference to existing sites is purely casual) may have. The same can be said regarding to people. We naturally tend to consider someone as the trusted reference in a specific niche as we get to know them.
Thought leadership makes a brand a leader in its niche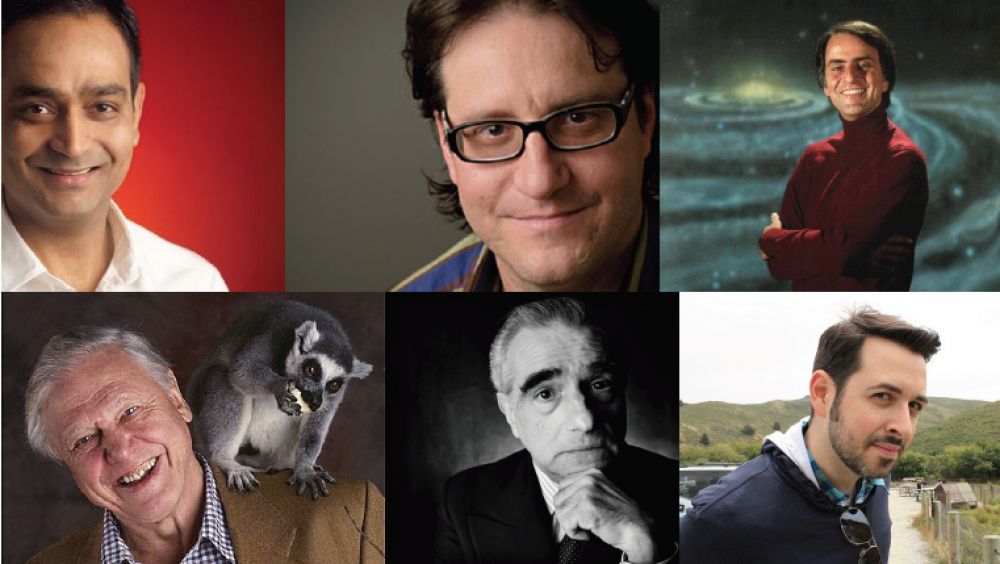 As defined by Forbes: "A thought leader is an individual or firm that prospects, clients, referral sources, intermediaries and even competitors recognize as one of the foremost authorities in selected areas of specialization, resulting in its being the go-to individual or organization for said expertise."
Moreover, a thought leader is an individual or firm that significantly benefits from being recognized as such.
Thoughtful leadership is the intangible gold that makes a brand or a person a leader in its niche. But none is born a leader.
Inbound marketing — the synergy of SEO, content, and social media marketing — is now recognized as the optimal strategy to use in order to obtain this level of thought leadership. Content curation, as a facet of content marketing, can be of help in making that objective happen.
How to to properly conduct a strategy of social content curation
First of all, you must make sure you're targeting the correct audience. This section of Followerwonk is a huge help in making that goal possible, and the methodology is explained by Peter Bray in this post.
However, while that methodology is useful to understand your potential audience, you also need to understand a second kind of audience: the people who are able to influence the thought leaders in your niche, because nothing is truer – especially for brands in its beginnings – than that it is easier to influence an influencer via the ones who are already influencing them (sorry for the tongue twister).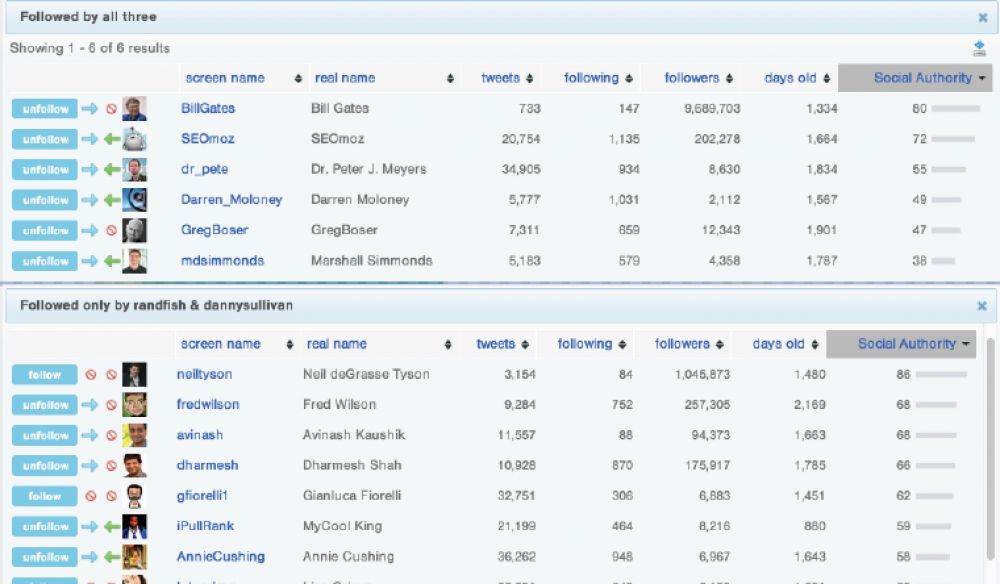 Once you have determined your audience, you should map it and segment it. After these steps are complete, you can start doing social content curation for real.
How can I find trusted sources of information to curate?
Resource directories and news aggregators
You can use directories like Alltop, where you can find extremely well curated list of blogs for almost any kind of topic.
You can also use curated aggregation sites like Inbound.org or Hacker News in the Internet marketing and technology fields. Sites like those exist in mostly every niche; for instance, www.mortgagenewsdaily.com is news aggregator about mortgage.
Don't forget about how often news aggregation is conducted via newsletters, especially when it comes to very small and specific niches. Fortunately, you can rely with newsletters aggregators as Smartbrief to dig into these hidden treasures.
Finally, if you are working for an enterprise level company, you can find market content curation enterprise solutions such as Factiva by Dow Jones.
Social network personalized suggestions, lists, and groups
Quality resource directories, curated news aggregation sites, newsletters aggregators, and enterprise solutions are perfect for collecting sources, but as time passes and you become more socially active, you should start paying more attention to other sources for discovering new content to curate. A few examples include:
Slideshare's recommendations
Suggested Communities and Google+ suggestions in its Explore section
YouTube suggestions
And so on
As you can see, all kinds of information is based on personalization factors. For this same reason, it is safer not to mix the use of what you are doing on your personal social profiles, or you can literally screw up the quality of the suggestions.
A site like Topsy, thanks to its very good internal search feature, is another great source for discovering new content to share with your audience, especially when you must consider the "freshness" factor in your curation.
Lists, like the ones created by the users on Twitter and Facebook, Groups (FB), and Communities (G+), are often overlooked. However, they are amazing sources of new and surprisingly good content. They are also an easy way to extend your own audience thanks to the conversations you can create there and a really easy way of discovering the ones I previously defined as the influencers' influencers.
The old school (still good) methodology: commenters' analysis on blogs
Personally, this is still the methodology I prefer the most.
It is not scalable and presents many defects in terms of time spent conducting a curation research, but possibly it is the best way not only to discover new amazing sources, but also for creating strong relationships with those same sources.
When I was more of a new kid on the block in this industry than I am now, I followed this tactic. I was able to discover sites like SEOgadget, Distilled, and SEERInteractive, and I also created great relationships with people like Richard Baxter, Dr Pete, John Doherty, Mike King, and many others, all thanks being very active on the SEOmoz community.
How can I organize the sources I have collected?
"It's not information overload. It's filter failure," Clay Shirky once said. And filter failure happens if you're not able to organize the sources you have collected for performing your social content curation activity.
What I am going to present is my methodology, which I do not pretend is the best one. What I know is that it gives me positive results and therefore it may be of help to you, too.
The curator's best friends
Now that Google Reader is no more, Feedly and Buffer are my best allies when it comes to content curation. I use the Feedly as the hub of all the sources I have discovered, and Buffer is the tool I prefer for socially sharing my curated content.
When curating content, it's essential to perfectly categorize the main subject of your curation interest in subtopic. For instance, I subcategorize SEO into its different facets:
Technical SEO
Local search
Link building
International SEO
Schema, Authorship, and G+, etc.
More importantly, you must maintain the consistency of this categorization in every platform you are saving sources — for your Pocket account, Diigo, or your own browser favorites, and not just in your RSS reader.

Here's how I categorize SEO and social media topics into subtopics.

Some curators to take a page from
How do I curate things? Let's talk examples.
The style and tone to use when doing social content curation varies depending on the social networks you are using for these simple reasons:
Every social platform offers you different "formal" opportunities for sharing content. The character limitation of Twitter is the easiest difference you can list, but others do as well.
The users' behavior varies a lot from a social platform to another. On Twitter, they tend to prize timely news shares; on Facebook, photos and videos; and on Google+, long form works usually better than short posts.
What voice to use is something that you learn with the experience and the analysis of the success (or failure) of the curated content you have shared. For that reason, it's important to use shorteners like bit.ly, or to use tools like Google+ Ripples and Facebook Insights, which allow you to track the life of your shares.
You can find inspiration from people who master the art of curation. Here is a short list of "non-official curators" people and brands, who are indeed doing great social content curation:
The best side effect of content curation
Social content curation should be meant as a content marketing tactic to help you and your brand become a trusted source of information, and eventually a thoughtful leader, in your niche.
Social content curation can also be a great way to break the ice and start creating bonds, relations, and serendipity with other people, that can then result in future occasions for link building, social shares of your own original content, or even collaborations.
In this sense, social content curation is a great "tool" for what it is normally defined as relationship or influencers marketing, as it shares the same purpose: creating trust.
Agree? Disagree? Please share your thoughts below!
Gianluca Fiorelli
is a Strategic SEO & Web Marketing Consultant operating in the Italian SEO market and internationally. He offers International SEO Consulting with
IloveSEO.net
. Moz is not affiliated with Socialmedia.biz. Moz pro­vides the Web's best SEO tools and resources.
Related
• Social content curation webinar (Moz)
• Take charge of the curation wave with these slick tools (Socialmedia.biz)
• Top tools to help you curate business content (Socialmedia.biz)