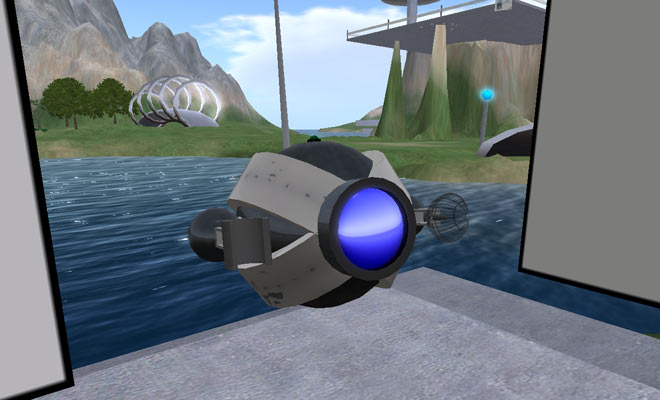 Google bot image by Jeff Lowe (CC BY SA)
To be found online, create headlines & leads with the all-powerful Google bot in mind
Target audience: Marketing professionals, SEO specialists, PR pros, brand managers, businesses, nonprofits, educators, Web publishers, journalists.

When it comes to dominating search, especially when it comes to blogging and publishing, you need to always write your headlines and copy first for Google, then for people. Humans (and their flexible brains) are forgiving when it comes to reading stilted, "robotic," keyword-explicit headlines and articles, but Google is not when you don't.
You always need to write the copy — the exact phrases — that you believe people will most likely use to find what they're looking for — that's who you're writing for. It's true, no matter what anyone says — even at Google HQ! The title is the most important but so is the first paragraph, especially if you can insert that copy into your Description Meta Tag and your Keywords Meta Tag headers. It just makes sense, especially with breaking news, when you're proffering content that Google will not have the time to ruminate and deeply examine before they need to include it in the real time web where it will show up in search.
Google can't resist hot donuts
As I have said before over the years, Google can't resist fresh hot donuts. They just eat 'em up. When there's breaking news, Google is just passing stuff along, and the timelier the better. If you can get the keywords right and be the first to market (first post!), then you can take the headlines away from even the biggest players — at least at first, and especially if there's a little orchestration.
Learn from Cristina Everett's leaked memo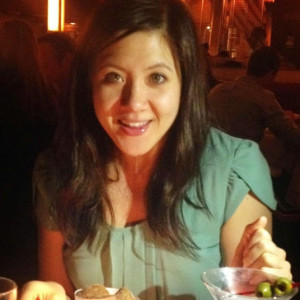 Case in point, Cristina Everett's memo to her Web editors at the New York Daily News last week.
This is where Search Engine Optimization (SEO) and Online Reputation Management (ORM) converge. It's where I live. I had a big pitch the other day in New York, so I rode my motorcycle up and back. On the way home I played through my Stitcher queue. Halfway through New Jersey Le Show came on. You'll know Le Show from its host, Harry Shearer. In every show, he reads through the week's trade publications and then features a segment called "I'm Sorry" in which he reads through the last week's formal apologies.
On Aug. 12, New York Daily News editor Cristina Everett wrote a memo to her writers thanking them for the awesome work they've done getting and keeping their stories about the death of Robin Williams written by New York Daily News at the very top of organic search:
From: Everett, Cristina
Date: August 12, 2014 at 5:33:00 PM EDT
To: WebEditors
Subject: ENTERTAINMENT handoff!
NOTES ON ROBIN WILLIAMS STORIES/HEDES!!
Thank you to everyone who did a great story [sic] with keeping our stories SEO strong with the * Robin Williams dead at 63 * header for the first 24 hours. Starting tomorrow morning, we can scale back on the robot talk (meaning no death header) just as long as the stories continue to *start* with his full name and include buzzy search words like *death, dead, suicide, etc.*
Behind every successful publication there's a Cristine Everett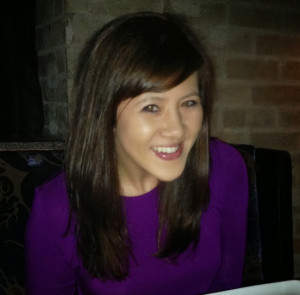 Cristina Everett may well be judged guilty in the court of industry and public opinion, but she's feeling the heat from above, isn't she? Journalism is becoming a kill or be killed blood sport. She is probably being pressured by her bosses about click-throughs, ad revenue, performance, and all that — and she's dealing with dinosaurs, also known as reporters, and those trilobites known as copy editors — professionals who only receive awards when they write carefully turned prose, not when they write the perfect Google-bait, search-bait, link-bait.
Cristina Everett will not get fired. She's a star. She delivers the goods! She's able to get her writers in line with both the stick and the carrot. She was able to get her Web team to write quickly, efficiently, and on-point, leveraging a global event, a beloved and universally adored actor, and a tragic loss to bring a heap of traffic, attention, and ad revenue to wee little New York Daily News, broadsheet tabloid gossip mag. Bringing vast attention, traffic, and notoriety — even if it's negative — is ultimately good for the paper.
Robin Williams dead at 63
Were it not for the news story behind the memo, we would never have had the opportunity to see the truth behind the story: even in the post-keyword and post-link-juice, post-page rank era of Google algorithm updates Hummingbird, Panda, and Penguin, one must always write for keywords, always write for Google — especially for Google News, Yahoo! News, AOL News, and Bing News! It works!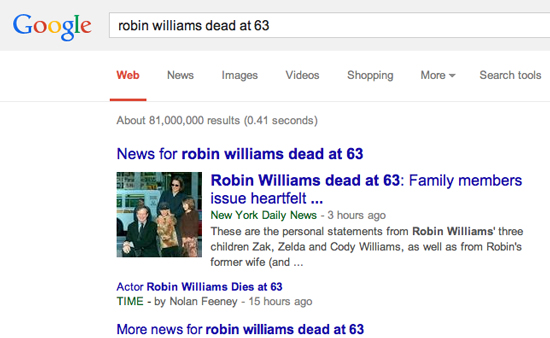 Pros like to make SEO way more complicated than it is
Write every single line, from your headline to your closing line with Google in mind. No matter how stilted your copy might be for the careful reader, you'll never ever get read if you don't end up in the first-5 search results on the first page of Google search — or Bing, Yahoo!, AOL, Facebook, whatever. Your article will never go viral, it'll never be shared on Facebook, Twitter, Pinterest, reddit, or even on Google+.
So, go forth and optimize. And don't feel embarrassed in the least.
H/T to Attorney Shawn Sukumar.Chris Abraham is a partner in insidesocialmedia.com. Contact Chris via email, follow him on Twitter and Google Plus or leave a comment below.