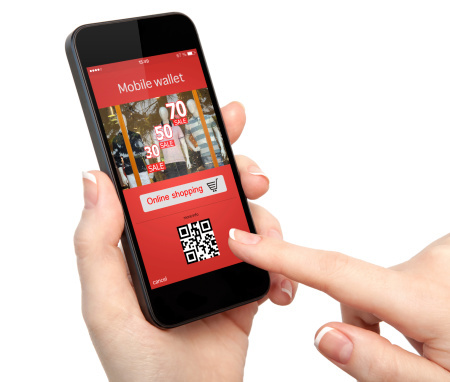 The power of coupons to convert … and other mobile tips
Target audience: Marketing professionals, SEO specialists, PR pros, brand managers, businesses, nonprofits, educators, Web publishers, journalists.
Post by Andrew Lisa
Short message service (SMS) marketing is among the most direct and effective forms of marketing ever invented. It requires substantially less budget and technical know-how than other popular forms of digital marketing such as apps and social media marketing.
At its purest, in fact, SMS marketing is social marketing. Club promoters and entertainment publicists have used SMS marketing as a cornerstone of their campaigns to create buzz and increase sales since the technology appeared 22 years ago. Your business can, too. Just know the medium and develop a strong strategy.
Wait for an invitation and give them a way out
The article "Best Practices for Mass SMS Campaigns" starts by outlining the two most important elements of SMS marketing: get permission before you text and always give them a way to unsubscribe.
The reason SMS marketing is so powerful is because it is so incredibly personal. Our cell phones – especially our smartphones – are our banks, our photo albums, our Internet cafes and our mailboxes.
Respect boundaries
When you send a text message, it's not the same as knocking on someone's front door, but it's in the same ballpark. It is against best business practices – and the law – to send SMS marketing messages to people who did not give you the OK or who want to stop receiving them. To prevent problems down the road, get confirmation that they want to be on your list by having them text a certain word or phrase in response to an offer to send them deals and updates.
Telemarketers annoy people when they call at dinnertime. Text messages, too, must be timed with consideration.
Coupons and contests: The tools of the SMS trade
Contests are one of the greatest ways to harness the power of SMS marketing – or any social marketing platform, for that matter. Spend money on a good prize that's relevant to your customer base – it will be worth every penny if it helps you build a loyal customer base.
One of the most basic rules of SMS marketing is to provide something with value. Coupons – or coupon codes, which are a great way to get out of asking your customers to click a link – give your customers something genuinely worthwhile, and they convert to sales more through SMS than in any other format, including social media marketing.
SMS marketing targets one of the most intimate and familiar methods of communication used by the public. It is powerful and direct. Use it, but don't abuse it. Make sure you give your customers something of value, and always give them a way to stop receiving messages.
Andrew Lisa
is a freelance marketing writer who covers social media marketing and SMS marketing. Follow him on Twitter at
@andrewscottlisa
.