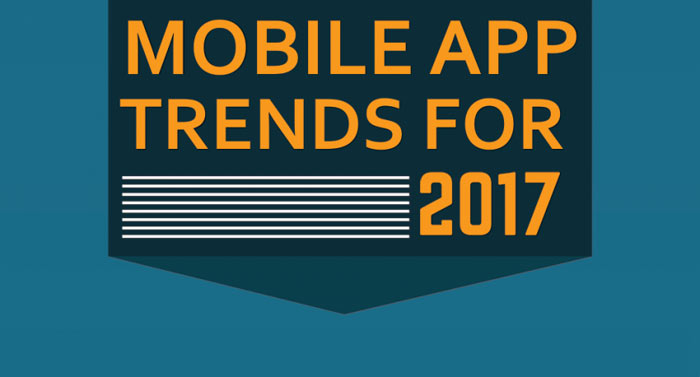 Post by Andrew Gazdecki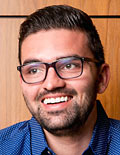 With the first few weeks of 2017 behind us, now feels like the best time to look at how mobile apps are going to change throughout the year.
Mobile has made a big splash over the past five years, but there are still many businesses that are hesitant to invest in a mobile development strategy of their own. Small business owners are especially skeptical of mobile apps because of the assumed high price for these business tools. If you are such an owner and do not already have a mobile strategy in the works, your New Year Resolution for 2017 should be to discover how to build an app for an affordable price.
Here are six trends that will impact mobile and contribute to its continuously staggering growth.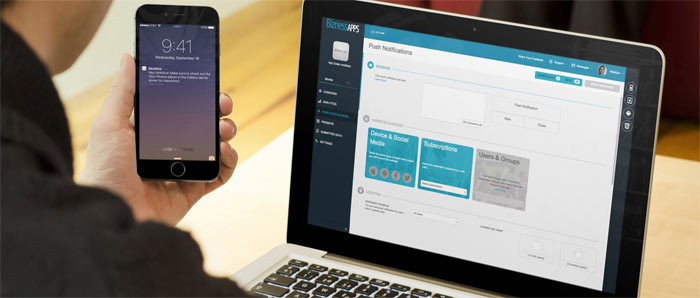 The year of the small business app
1The last couple of years have been named the Year of Mobile for various reasons. If there had to be a title for 2017, it'd likely be the Year of the Small Business App. Thanks to app building platforms, small businesses can use the best app makers for an affordable price. Despite their low cost, these apps still have a lot of the functions and design elements as those produced for hundreds of thousands of dollars. This means that small businesses can finally compete with larger companies that have already been in the mobile game for a while. That said, there is going to be a considerable rush by these small businesses to hit the mobile world faster than their competitors, which means you shouldn't wait any longer to start putting a mobile development plan into action.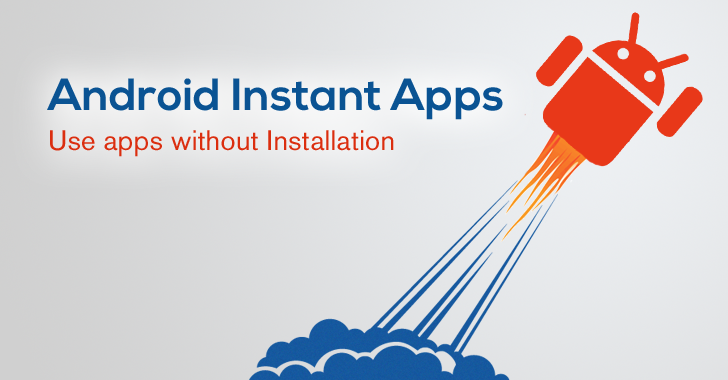 Android Instant Apps create new ways to use mobile
2If you haven't heard of the Android Instant App yet, then here is a quick backgrounder. Picture yourself on a family road trip vacation. You stop in a town to get something to eat and discover that the parking meters and payments are handled through the town's mobile app. Thus, you download it, pay your parking through the app and carry on with your lunch and trip. Chances are, by the time you've hit the road again, you delete the app because you'll never use it again. This happens a lot. Most apps are downloaded, used once and then deleted. Android Instant Apps work by allowing a user to access the one feature or part of the app they need in a browser, without the rigamarole of having to access the App Store and download the entire application. These Instant Apps (available on Android devices but not Apple's iPhones) could provide big benefits to businesses that have a hard time encouraging people to download their branded app because people will be able to use the features of the app they want without having to download and clutter their screen.
Internet of Things creates more and more apps
3Smartphones, tablets, wearables (Apple Watch) and even Internet-enabled refrigerators all contribute to what is known as the Internet of Things (IoT). Many of these devices rely on a mobile app to function. For example, a lot of new cars encourage the driver to download an app, which allows them to turn the car off or on and lock or unlock the doors all from their mobile device. And that's just one aspect of the IoT club. There are appliances, printers, lights, thermostats, garage doors, TVs and so much other stuff that connect to the Internet and require their mobile app to function. The number of apps that all of these individual devices/appliances/vehicles create is going to cause a significant boom in mobile this year.
Apps learn more about users
4Artificial intelligence (AI) and machine learning have experienced tremendous advancements over the past of couple years. By 2020, 85% of customer interactions will be managed without a human. Software with machine learning capabilities have become very sophisticated and has resulted in more accurate language translation, better data-based predictions and more. The simplest form of machine learning is when an e-commerce store tracks what you've purchased or viewed in the past and recommends similar products. Over time, the store's software has learned what an individual customer likes. There are more complex applications for machine learning in mobile apps: a study tool that determines a student's strengths and weaknesses, an accounting app that learns a user's spending habits and recommends strategies to save, etc.
Mobile app messages based on location
5Imagine walking into your favorite retail store and almost immediately your phone signals that you have a notification. You check and discover that the message is from the store's app and it is offering you an exclusive deal/coupon, just for walking in the door! This is arguably today's most typical example of location-based mobile messages. The goal of these notifications is to target consumers when a purchase is most likely to be made (when they are in a store location) and try and offer an incentive to buy more through coupons or other deals. In 2017, we will likely see other and more creative ways to use these messages to improve growth.

An early virtual reality setup. (Photo by JD Lasica)
Augmented Reality moves beyond fun & games
6In 2016, the world was briefly consumed by the augmented reality game Pokemon Go, based on the popular animated series. Augmented reality is a step between virtual reality and the real physical world. Virtual reality transports you to another world. When you put the goggles or headset on, augmented reality directly transforms the world by injecting non-real objects into your field of vision.
For the Pokemon Go game, this meant putting creatures into the real world, so when users looked through their phone, it gave the experience of an actual Pokemon lurking in front of them. This technology has mostly been used for games and other goofy apps, but 2017 will be the year that it breaks into the business world. Imagine the possibilities of presenting a data visualization or other presentation in augmented reality. Or, being able to showcase a prototype, without having the physical product ready yet.
Conclusions
Every year, the mobile industry seems to outdo itself. Just as we are crowning the previous year the Year of Mobile, new technologies in the new year catapult the industry significantly forward. It's like watching Mike Trout play baseball: You want to give mobile the MVP award every year. The mobile trends of 2017 are laying the foundation for another all-star performance.
If your business doesn't already have a mobile app (or at the very least a mobile development plan in the works), you are running the risk of not only missing out on the enormous potential benefits of mobile but also falling further and further behind the competition. By using an easy and affordable app maker, small businesses are now able to compete with the big brands.
Andrew Gazdecki
is the founder and CEO of
Bizness Apps
, making mobile apps affordable and simple for small businesses. Bizness Apps is a do-it-yourself iPhone, iPad, Android & HTML5 app platform that allows any small business to simultaneously create, edit and manage mobile apps without any programming knowledge needed — sort of "WordPress for mobile app creation." Follow him on Twitter at
@agazdecki
.