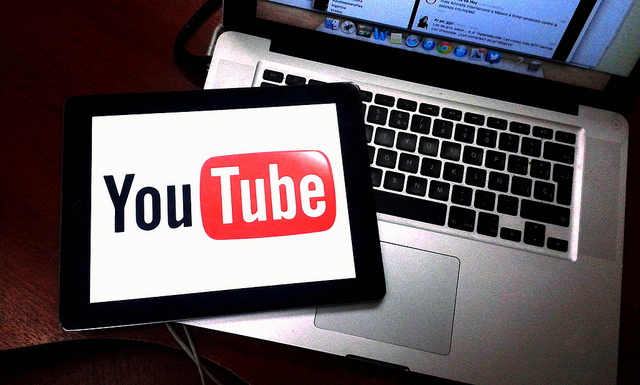 Target audience: Businesses, brands, digital marketers, advertising agencies, SEO specialists, entrepreneurs, Web publishers, video producers
Post by Megan Totka
ChamberofCommerce.com

If you've posted a video to YouTube and it doesn't get a single view, it's basically like it doesn't exist. There are times this does happen, unfortunately, and it is quite frustrating. The platform sees a lot of action – nearly 300 hours of video are uploaded to YouTube every single minute. This makes it challenging for businesses that aspire to get their message out to the public. How to get your videos seen?
As a rapidly growing number of businesses home in on creating video content, it becomes essential that you find ways to make your brand stand out from the others so it doesn't get lost in the noise. It takes time and skill to promote your YouTube channel, and making sure you do it well makes the difference between your content hearing crickets or getting a standing ovation.
Take a look at these three ways you can use YouTube video promotion and make sure your videos shine bright.
Think of great titles
1When your audience is trying to decide if they should to take the time to watch a video on YouTube, the title of it will help them make a decision. Viewers only want to spend a few minutes of their precious time watching a video if it sounds relevant and helpful. You know why video should be part of your online marketing strategy, now you need to do the things it takes to make your audience watch those videos. Create a title that is descriptive, include keywords and keep it brief.
If the title of your video is too long and part of the name doesn't fit or it doesn't include a correct description, you probably won't be getting many clicks. Boost discoverability though the use of appropriate keywords that relate to your content. A strong title is the best way to encourage your audience to view your video.
Create clear YouTube thumbnails
2Another key component to promoting your YouTube channel is to create a clear thumbnail. No matter how great your title is, if your thumbnail image is irrelevant, your target audience is less likely to click or share your video.
In order to create the best thumbnail, make sure it's as big as possible with a resolution of 1280×720 and a width of 640 pixels or larger. Upload it in image formats like .GIF, .JPG, .PNG, or .BMP. Make sure to keep the image below the 2MB limit.
One of many secrets to revving up your company's social channels is to ensure your content flows well. Using a clear thumbnail is one key to the success of your YouTube channel.
Optimize your YouTube channel
3 Make sure your profile is compelling with an in-depth description that tells what your channel stands for. Your profile should align with your social presence across the board when it comes to color choices, logos, backgrounds, social media icons, and customer banners and layouts.
Customers want a consistent experience, and by branding your channel you give your customers what they see reflected elsewhere. You'll likely see your audience grow if your voice is distinct and your YouTube channel echoes the brand you've been working hard to build.
YouTube is like any other social network – it can do a lot for your business when done well. Use your other social media networks to share your link to your YouTube channel, your website, your blog and your email signature. Simultaneously, share your YouTube videos and content on your social media accounts to grow your community outside of YouTube.
Megan Totka
is the Chief Editor for
ChamberofCommerce.com
. ChamberofCommerce.com helps small businesses grow their business on the web and facilitates connectivity between local businesses and more than 7,000 Chambers of Commerce worldwide. She specializes on the topic of small
business tips
and resources and business news. Megan has several years of experience on the topics of small business marketing, copywriting, SEO, online conversions and social media. Megan spends much of her time establishing new relationships for ChamberofCommerce.com, publishing weekly newsletters educating small business on the importance of web presence, and contributing to a number of publications on the web. Megan can be reached at
[email protected]
.