Post by Adi Englander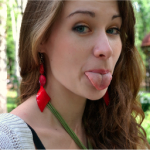 Social media is one of the best places to market your business as there are over 3 billion users. While marketing your business with social media, you have three options. They are traffic, sales and brand awareness. You can opt for a mixture of these, but for best results it is best to choose one as the primary and the others as secondary.
As there's a ton of information out there on how to drive traffic and sales with social media, in this article I am only going to focus on how to increase your brand awareness via social media.
Once you implement these tips and influence your audience they will be able to recognize your brand both offline and online. Let's get started…
Have a unique content strategy for each social network:
Even though you might have a specific audience you want to target for your overall marketing strategy, you need to understand that your followers on each social channel will be different. They will behave in diverse ways and will like different forms of content. Hence, you need to create a unique content strategy for each channel. Always sharing the same content on each social network won't get you the best results.
This content also needs to be well branded.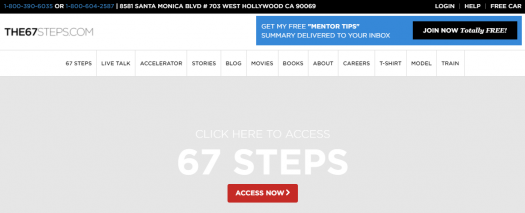 An example of someone who creates unique well branded content for each social network is Tai Lopez of The 67 Steps.
If you visit the above website you will notice that his blog is filled with helpful posts on topics like entrepreneurship and self-help as he is an investor and this type of content is what his main audience wants. Some of these are articles while some of these are videos hosted on YouTube.

While if you head on over to Tai's Instagram page, you will notice that his content is immensely different. Here he shares more entertaining content represented through images and short videos. Also, the content is well branded as many of the videos and pictures contain himself which is Tai's brand brand.
When it comes to personal projects, it is best to brand it with 'you' i.e. pictures and videos of you. Logos and mascots work better only when you are promoting a company.
Consistently brand visuals:
Visuals have become an essential component while marketing on social media. This is because on established networks like Facebook, Twitter and Linkedin visuals in the form of images and videos perform best. Also on the fastest rising younger networks like Snapchat, Pinterest and Instagram you can only post images.
When posting images you can easily boost brand awareness by adding a logo or photos of you, like Tail Lopez on Instagram.
This way when your image and video content get shared or reshared people will always know that you created it. And those who have never heard about you will learn about you. If you want to go a step further you can hire a designer to create image templates that contain colours present on your logo and website.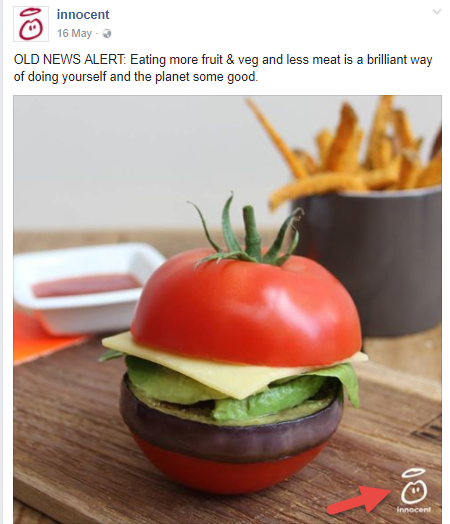 An example of a company that consistently brands its social media images with its logo is Innocent Smoothies. Visit their Facebook page and you will find that they place a cute logo of their company at the bottom right corner of every image they share. When fans see this image on Facebook, they will always know who created it.
Partner with influencers:
Influencer marketing is probably the hottest form of marketing right now as it is a very effective way to get your message in front of your audience quickly. It is also very effective in increasing brand awareness as it can build you a loyal audience.
Influencers have already done the hard work of earning the trust of their followers, hence, when they publish your content on their social channels, tag your handle and recommend you to their followers, you become a trust worthy person or company too. After these people follow you, you can earn their loyalty with minimal effort.
Once you earn their loyalty, they will help propagate your brand. The influencer campaign itself will get you some impressions and thereby directly increase brand awareness too.
Hence, team up with good social media influencers and implement a few sponsored posts. Just make sure you only work with relevant influencers for this method. For e.g. if you are a company that sells photography products, only team up with photographers, don't try and work with big celebrities just because they have millions of followers.
If you find the process of influencer marketing taxing, a great alternative is social media ads. They too can help you reach a bigger audience quickly. One of the best social networks for running ads is Facebook, as ads are cheap here.

An example of an extremely successful influencer marketing campaign that increased brand awareness is Rescue's. This campaign got them 133 million impressions and increased their Instagram followers by 258%.
These are all the techniques you can use to increase your brand awareness via social media. They can all be easily implemented by making minor modifications to your current social media strategy. The first 2 shouldn't take up too much of extra time. But the third one, partnering with influencers, requires investment of both time and money.
How would you increase your brand awareness via social media? Please leave your comments below. Adi Englander is a freelance writer and social media expert who writes for Gerris digital, a full-service digital strategy firm in the Washington, DC, area.