Post by Adi Englander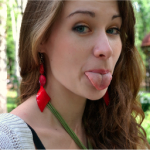 By now, we all know that our own websites need to be optimized for social media integration. Driving cross-channel engagement is pivotal to any content marketing success. We need site visitors to see that we're active and influential on social media, we need to entice them into following us on these branded third-party presences so we can nurture them as leads.
Then, we need to make sure it's easy for them to share our content with their audience members, expanding our reach to new prospects.
But creating social media optimized websites at scale is another matter. If you're in the business of designing, developing and rolling out websites for a rolling roster of clients, then making sure that each site is social-ready can be a hassle.
Indeed, true usability often comes at the expense of versatility and scalability, especially when digital agencies are using modern "DIY" tools that heavily depend on prefab themes and templates for customizability.
The good news is, these drawbacks don't really come into play with Duda — an online platform that web development agencies can use as ground zero for their services.
Despite the smooth learning curve, Duda is fully-armed with advanced features that can help agencies build unique, fully-functional, and social-ready websites for their clients.
Apart from the website creation aspect, Duda also focuses on technology that empowers branding, client communications, and internal collaboration.
More importantly, it has an abundance of tools that help incorporate social media elements into the website projects of digital agencies.
Curious how it works?
Then let's dig deeper into the inner-workings of Duda's agency-friendly social media features.
A Look at the Duda Editor
First off, the Duda Editor checks off all the factors that make web development easy:
A drag-and-drop toolbar for adding page elements? Check.
A live preview where you can freely adjust, resize, and move sections?Check.
Duda also comes with powerful widgets that let you integrate advanced functionality within seconds.
Let's take a look at the "Social" elements you can seamlessly weave into your pages:
1. Social Sharing Buttons
Adding social sharing buttons to a web content is one of the must-haves of a social-ready site.
Naturally, they encourage visitors to share content on social media networks — thus, exposing the content to even more readers and contributing to your clients' social presences.
To add social sharing buttons to your clients' Duda website, expand the "Widgets" tab from the main toolbar and scroll down to the "Social" section. From there, drag and drop the "Share" widget anywhere on the page.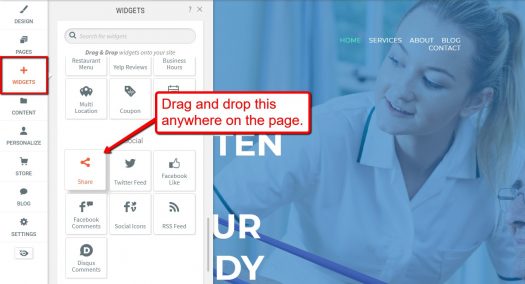 That's it! You've just installed social sharing buttons on your Duda website.
Take note that the same steps apply when using the rest of the plugins mentioned in this post. You can also adjust each widget's width and spacing via the sliders on the pop-up window.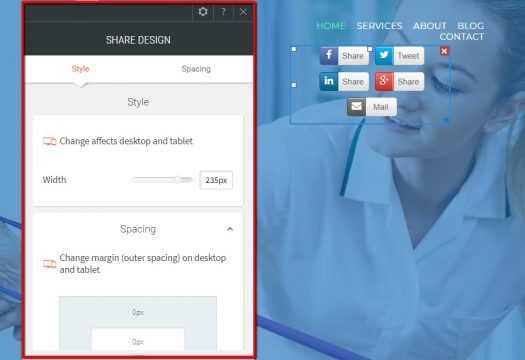 For more advanced customizations, you can use animations as well as CSS/HTML code changes through the settings menu. This gives you more options to play with when customizing the user experience.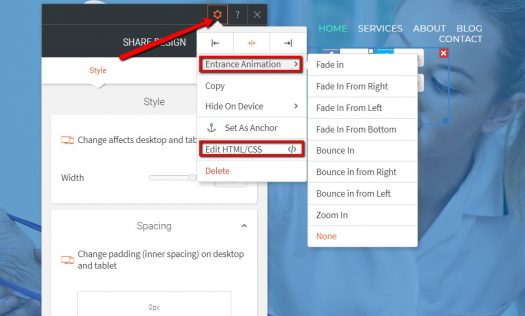 2. Twitter Feed Content
To help visitors stay in tune with the latest news regarding your brand, you can use the "Twitter Feed" widget to display your latest tweets.
Once added to your page, the pop-up window allows you to specify the Twitter username you'd like to pull updates from. You can also choose to display content from a Twitter profile, replies, and favorites.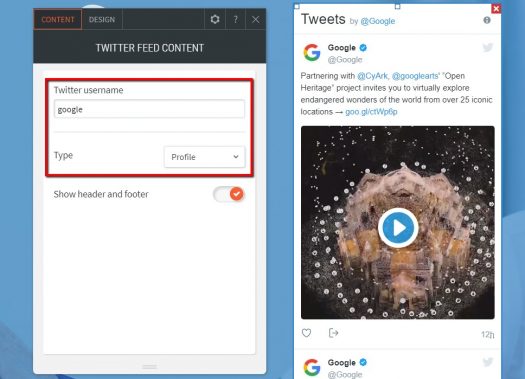 Of course, you can also modify some of the Twitter Feed widget's appearance attributes, namely the header's visibility, the number of tweets shown, and the widget's spacing.
3. Facebook Like Button
A Facebook "Like" button is as simple as social media interactions can get. It offers visitors a convenient way to gain an audience for retargeting on the most powerful social network.
There really isn't much to set up in the "Facebook Like" widget. You just have to specify the Facebook URL to be liked and make sure it's positioned where it makes sense, like in the top navigation area or footer.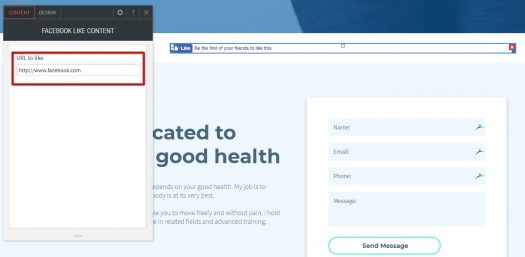 If your content happens to accumulate a significant number of likes on Facebook, consider using a layout that shows the number of likes. Doing so lets you leverage this metric as "social proof," which will help you win the confidence of even more visitors.
To switch between the different formats, click the "Design" tab on the Facebook Like widget and open the "Layout style" drop-down menu.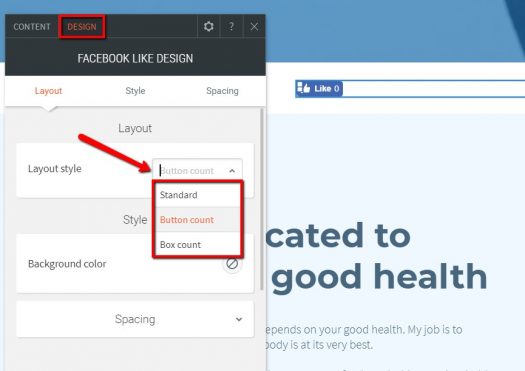 4. Facebook Comments
Having a comments section on your website is a great way to engage readers as well as get their feedback. Unfortunately, users are sometimes discouraged to leave comments because blogs require them to provide their email address first.
Enabling Facebook comments on your page is a neat workaround for this problem. Rather than requiring them to share their email address or any other sensitive information, they can simply leave comments using their Facebook identities, which are – in theory, anyway – less likely to be used for comment spamming too.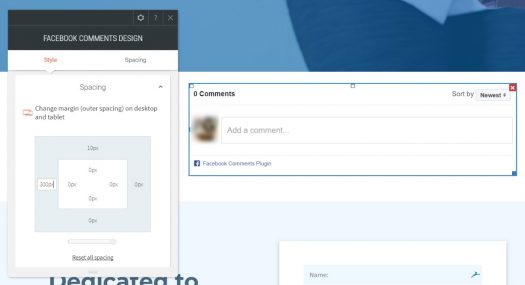 5. Social Media Icons
With the "Social Media Icons" widget, you can encourage your audience to connect with your brand through other channels, be it on Facebook, Twitter, Instagram, or via email.
After adding the widget to your page, select the social media icons you want to use on the "Social Icons Content" window.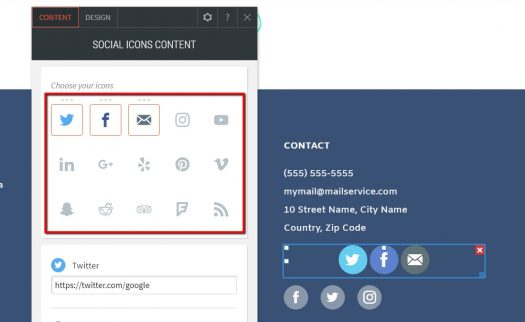 You will then be able to fill in the necessary details, such as your clients' social media URLs and email addresses.
To make sure your social media icons match the website's design and color scheme, go to the "Design" tab and choose from one of the available layouts.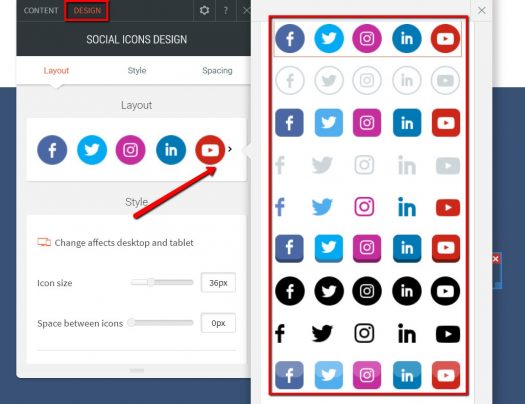 Other Social Features of Duda
In addition to widgets that connect Duda with social media platforms, there are a few more that you can use to enable visitors to interact with your client's brand.
One example is the "Yelp Review" widget, which, as the name suggests, lets you aggregate reviews from a Yelp business page into your client's website.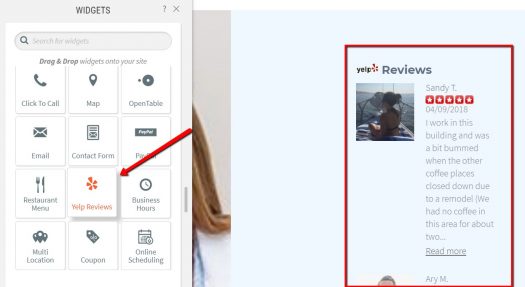 Here are a few more features digital agencies can utilize on clients' websites:
Disqus Comments Integration
RSS Feed Widget
Customizable Contact Form
PayPal Integration
Coupons
Since the widgets themselves are natively developed within Duda, agencies need not worry about potential compatibility issues that can break websites. This is a big advantage, considering the fact that conflicts between plugins anaasdd external services are huge in other well-known platforms.
What's more, with Duda's libraries of custom "sections," once you have a particularly awesome configuration of social media integrations set up for one client's site, you can group them into blocks of page elements for reuse and customization on additional content sites. This is a major game changer when it comes to scalable project management.
Conclusion
Integrating social media elements into the websites you create for your clients is crucial if you want to help them get more mileage out of their web traffic.
With Duda, you don't have to purchase several tools to optimize the way your online agency operates.
With its one-stop-shop solution for digital agencies, you pretty much have all you need in a single platform.
If you're interested in trying Duda for yourself, check out the free 30-day trial on their website.Adi Englander is a freelance writer and social media expert who writes for Gerris digital, a full-service digital strategy firm in the Washington, DC, area.