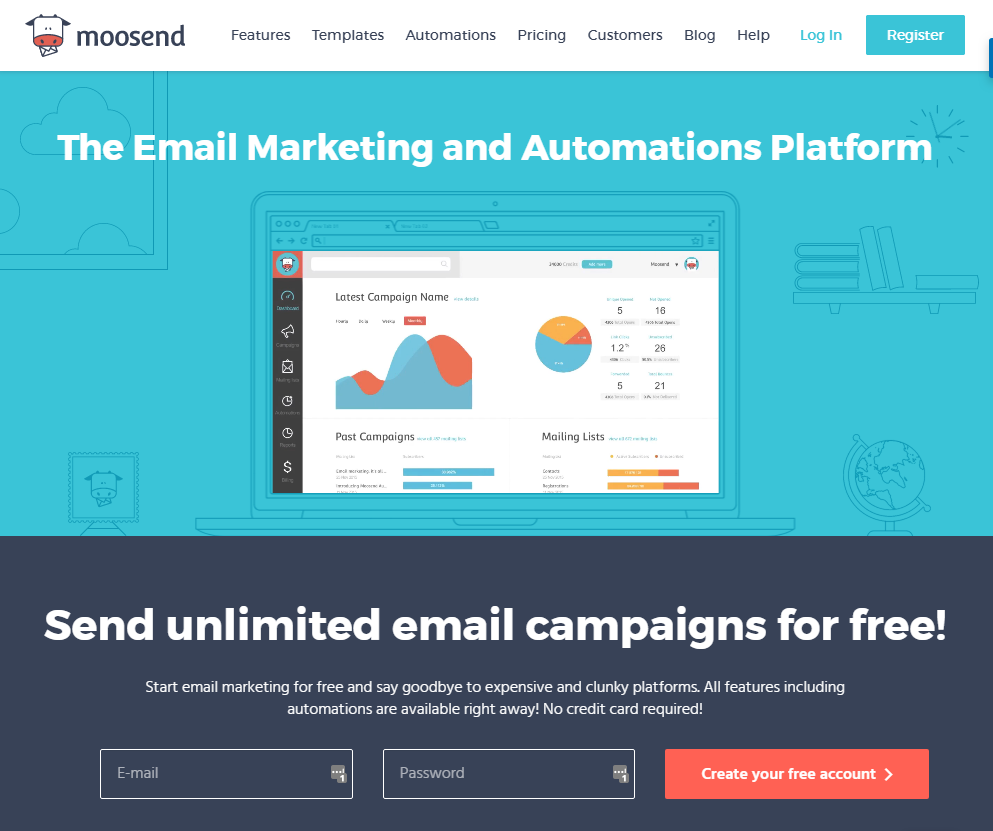 And we run down 5 tools small businesses need to succeed in 2019-2020
Post by Marilia Dimitriou
The key to business success in the modern age is to find the means to grow in a sustainable way, supported by a smart, adaptive marketing strategy. When it comes to small to medium enterprises, taking advantage of the right marketing technology can offer cost-effective solutions and help a company grow beyond expectations.
However, compared to large enterprises that have the budget to acquire lots of tools, SMEs need to find the best platforms that will provide the best ROI without costing a lot of money. In short, SMEs need to choose the tools that will help them achieve their marketing goals right from the start.
How marketing tech helps SMEs
Since the update of the infamous MarTech 5000, today's landscape includes about 7,040 solutions that can simplify the tedious tasks of marketing, advertising and sales.
That's a lot of tools. And many do offer great alternatives that can cover an SME's marketing needs without the need to spend a fortune.
Platforms that simplify marketing automation, content marketing and CRM (customer relationship management) can benefit SMEs greatly compared to businesses that choose not to invest in marketing tech tools.
So, what are these benefits?
Save time
One of the greatest advantages of using marketing tech is saving time. For example, when it comes to email marketing, sending emails manually can be an extremely time-consuming activity that can hold you back from focusing on other pressing matters.
Using a marketing automation platform, for instance, will automate the process by providing you with time-or-action triggered workflows that will do more with less effort.
Since the number of emails sent and received has grown rapidly, reaching your prospects, leads or customers with automated campaigns will offer them instant solutions to their pain points.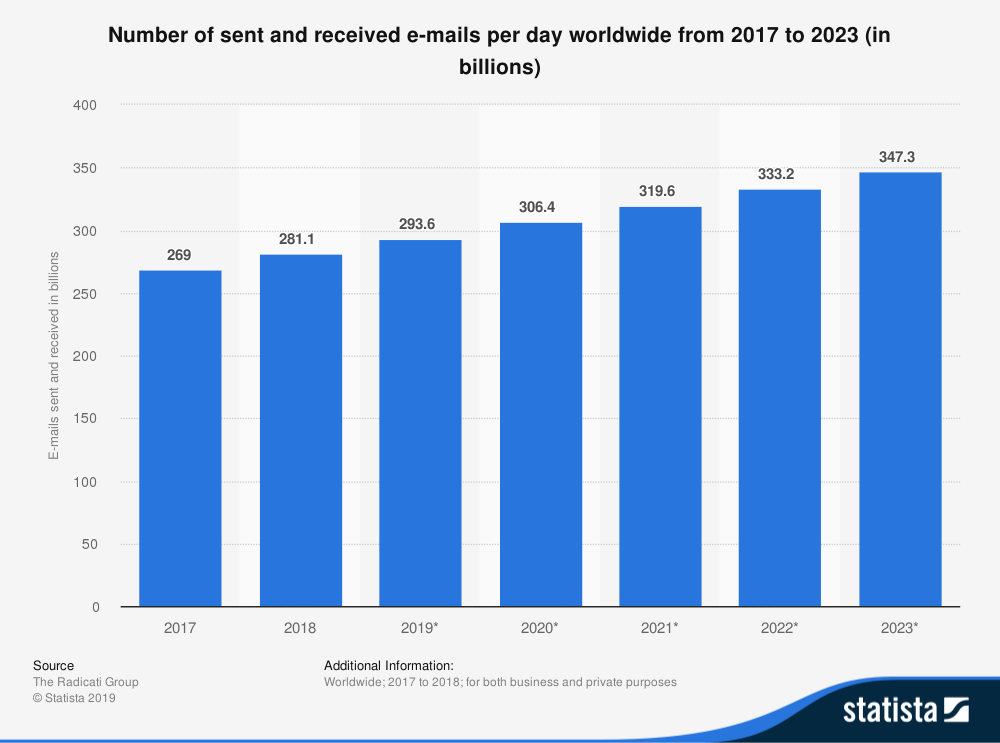 Create better content
Creating the best content that will increase your engagement and conversion rate is always something that SMEs should aim for when they plan their marketing strategies. A great content platform will provide you with various tools to create and deliver smarter, more relevant and consistent content to your audience.
Creating and managing your content is the first step to boost your content marketing strategy and collect valuable customer data.
Increase product visibility
Modern marketing is all about using digital means to promote your products to a large number of people.
With the rise of active Internet users, product marketing has started focusing more on technology rather than conventional marketing methods to increase the ARR   and reduce the MRR churn   of a business.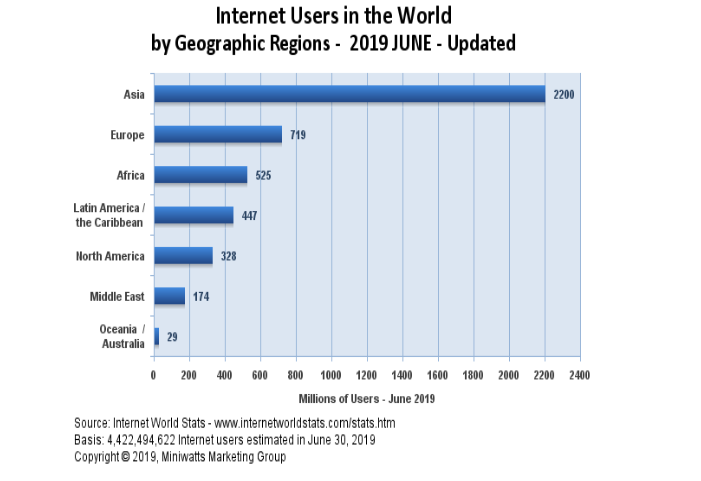 By taking advantage of social media, marketers can use sponsored ads on platforms like Facebook, Twitter and Instagram to maximize their brand awareness and attract new customers.
Efficient social media management
With 3.48 billion social media users worldwide, the most successful tactic to reach new customers is to have numerous social media accounts to engage with them. However, getting yourself to manage these accounts at once can be a fulltime job since creating the best posts or answering comments or direct messages can take hours or even days.
Using marketing tech to manage and monitor all of your social media accounts at once can help SMEs plan their posts and campaigns better.
Connect tasks
One of the solutions that marketers should use no matter what is the ability to integrate their apps and simplify their tasks. In this case, integration marketing technology allows marketers to connect their apps without requiring any technical expertise.
Integrations will allow SMEs to collect valuable data across different apps and create reports that will help them set the best KPIs   to ensure that their teams will make smart decisions that will benefit the companies long term.
Drive more sales and build customer relationships
SMEs that use platforms to organize their customer data will benefit greatly since it will help them determine which types of content have the highest engagement and conversion rate.
By learning more about their customers, SMEs can improve customer experience by sending exceptional targeted content and offers that will keep their audience interested and drive them further down the marketing funnel.
5 examples of MarTech tools that SMEs need
1. Moosend
When it comes to email marketing automation, the market has a number of MailChimp alternatives that can provide you with the right tools to get your email marketing automation strategy going.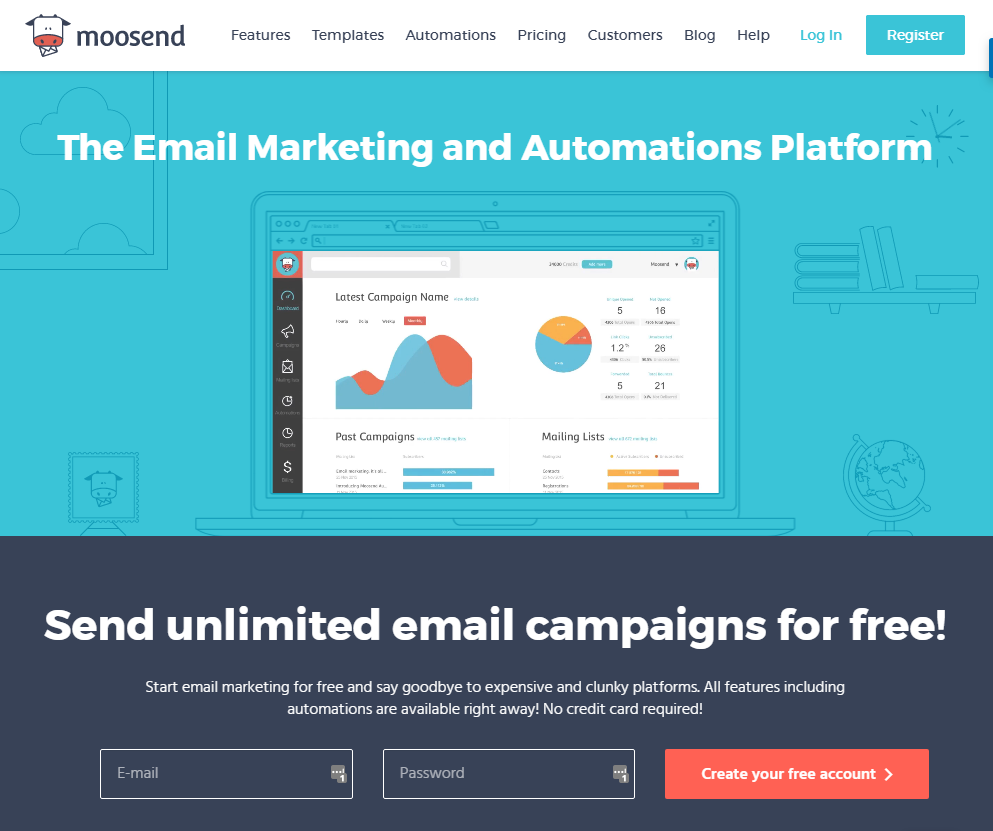 Moosend, for example, is a great alternative to help you plan your email campaigns and automate them. With a free forever plan, you get to send an unlimited number of campaigns without losing any features.
Also, you can take advantage of Moosend's pre-built newsletter templates and adjust them to your brand through a fast and easy drag-and-drop email building system that will save you time and effort.
When you'll have your email ready, you'll have to set up the automated workflow that will distribute your awesome email to your subscribers.
Since email is one of the best marketing channels any business should use to promote their brand image and products, investing in a great platform will help your business succeed faster.
2. Google Adwords
Google Adwords is a very popular and successful advertising option that allows you to promote your products using one of the biggest search engines worldwide.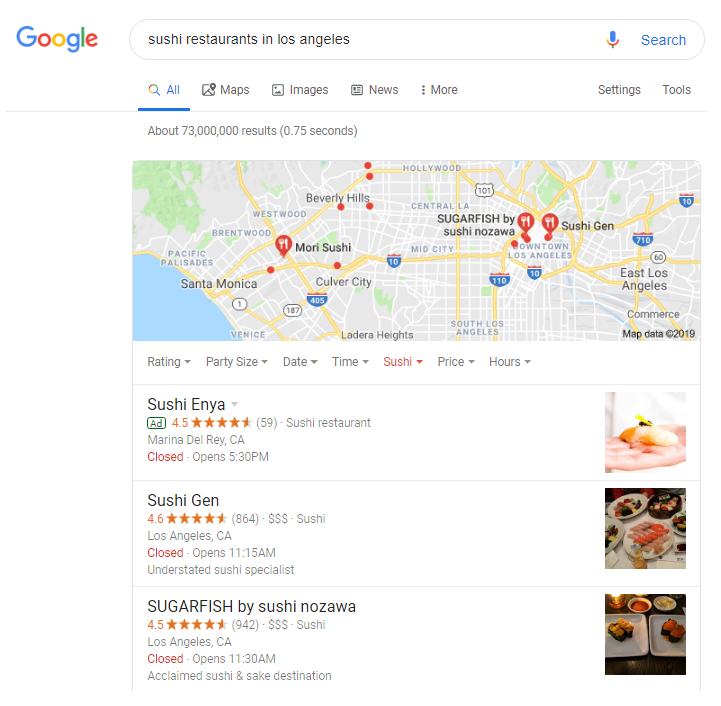 While Facebook might be a worthy opponent, the problem-solving nature of search engines gives your customers more reasons to click on your ads and find a solution to their problem.
Taking advantage of AdWords' bidding system can give SMEs full control over the money they spend on it and have the best ROI while avoiding unnecessary costs.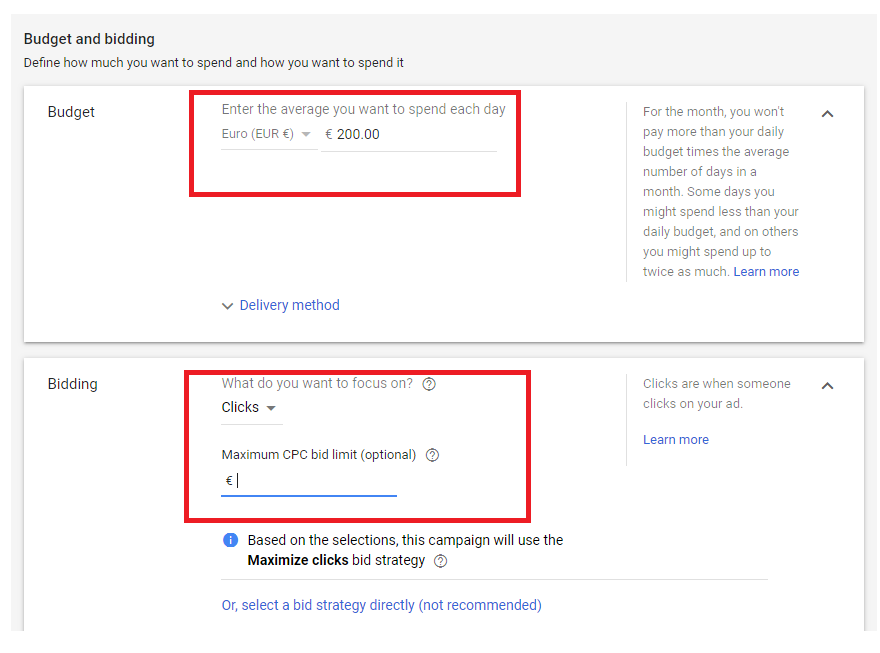 3. Buffer
Managing and posting on several social media platforms can be a lot of hard work, so what marketers need is a social media management platform to help them schedule their posts and automate the process of social media posting.
To do so, SMEs can take advantage of Buffer's easy to use social media management platform to connect their social media accounts and schedule their next big post without switching between several social media accounts.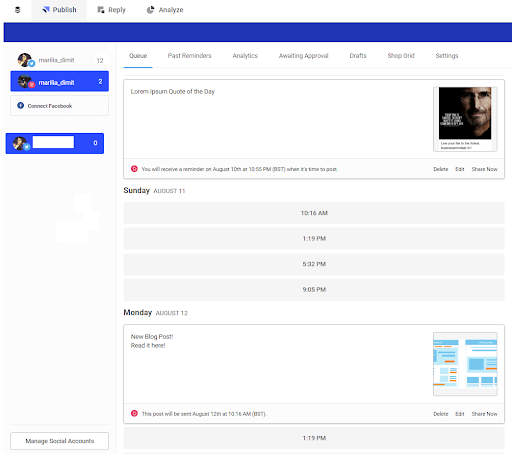 Adding Buffer to your MarTech Stack will help you manage and monitor your social media content and campaigns and through social media monitoring tools.
Compared to other social media marketing platforms, Buffer is a good value-for-money option to schedule posts that will engage all of your customers and lead them toward conversion.
4. WordPress
Since its launch back in 2003, WordPress has managed to establish itself as the most popular content management system, powering 34% of all websites, including Mercedes-Benz's site.
WordPress's success as the best CMS lies in creating personal blogs or multifunctional websites without having any technical skill whatsoever.
The Sartorialist has a great example of a simple scroll down blog that catches the eye.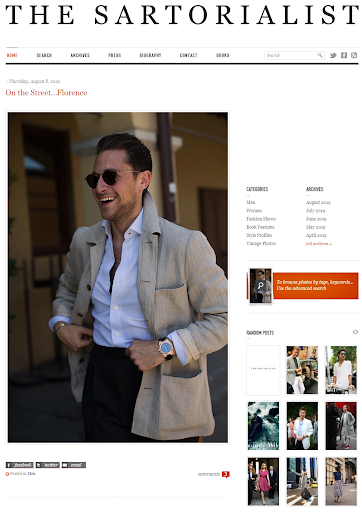 WordPress also offers a variety of themes like Divi to display your content in style and various plug-ins such as Yoast SEO, a free plug-in that allows you to create content that is optimized for search engines.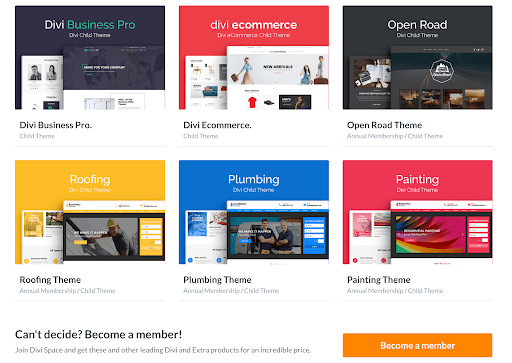 5. BigCommerce
BigCommerce is a great ecommerce platform that can easily be compared to Magento, one of the largest ecommerce platforms with more than 300,000 business clients. This SaaS platform offers affordable solutions to SMEs providing unlimited storage and bandwidth while it can be integrated with Facebook and the Google store.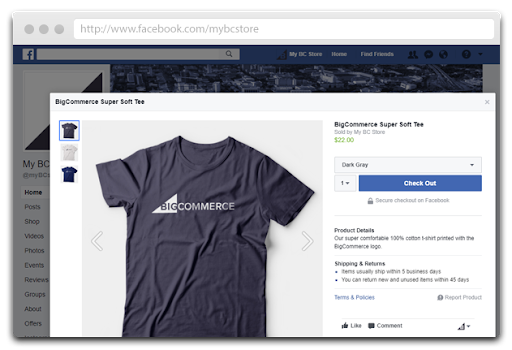 Using a well-priced ecommerce platform can help SMEs not only promote their products but save significant amounts of money coming from ownership costs. Compared to other famous platforms, BigCommerce has the most built-in features that provide new businesses with cheaper solutions without compromising performance and quality.
Takeaway
To thrive, SMEs need to take advantage of the solutions that will give them more with less. Investing in cost-effective marketing tech tools is an excellent way to see your business grow and expand beyond measure.
The vast number of MarTech solutions can help businesses save invaluable time, increase brand visibility and create the best content that will convert leads into loyal customers.
So next time you search the market for the best tools, don't forget to choose these that will have the greatest ROI without losing performance or quality points.
Marilia Dimitriou
is a creative writer working for email marketing software
Moosend
. Her passion for writing has made her find new ways to combine the art of creative writing with SEO copywriting. When she's not writing articles, you'll find her spending time on her drabbles.