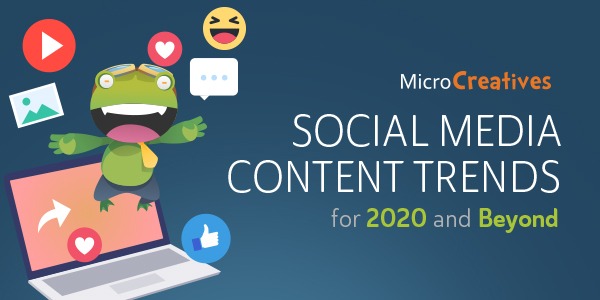 Post by Paula Arce
MicroCreatives
There are 3.2 billion social media users worldwide, with each person spending an average of 2 hours and 22 minutes on social networking sites and messaging apps.
Considering these figures, it's become apparent that the scale of social media can't be ignored. It has risen to become one of the biggest marketing channels in the past two decades. Now more than ever, it's critical to employ a social media strategy to reach your target audience quickly and effectively.
Given the fast-paced nature of digital marketing, you need to keep up to date with the latest social media strategies and trends in order to stay ahead of the competition. Even better, trying new and experimental strategies could be the key to standing out from the sea of content that your audiences are flooded with.
Below are some social media content trends that you can put to good use into your marketing strategy for the coming year.

Paula Arce
is content editor of
MicroCreatives
, a creative services agency.