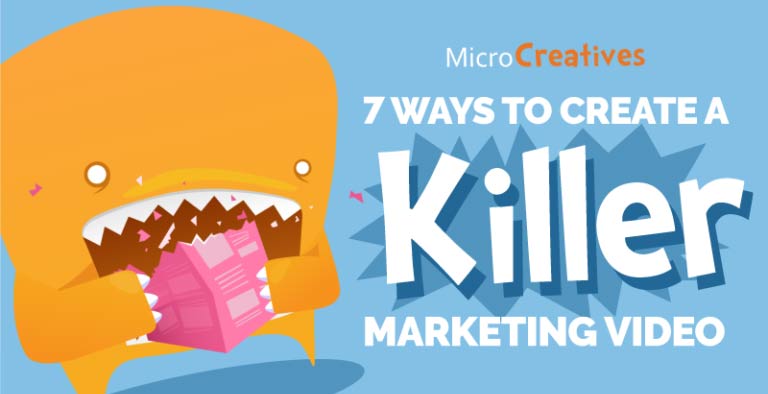 Post by Paula Arce
MicroCreatives
Internet users have only an eight-second attention span, shorter than that of a goldfish. The average user wants quick results and instant gratification, which is why videos might be the most snackable content type of this year.
According to 51.9% of marketers around the world, video is the content type that gives them the best ROI—making 73% of marketers claim that they plan to use more videos for their business. How so?
One only needs to look around to see how people are always on their mobile devices, watching videos on social media or video sharing sites. Videos have been so popular lately such that new video trends are emerging in the form of live videos and 360-degree videos to accommodate the rising technology of virtual reality.
In fact, people nowadays spend three times more in watching live videos than regular videos. In addition, 360-degree videos get 28.81% more views even without the use of a VR gear.
For some, it's as simple as pulling out their smartphones and recording anything under the sun. But for those who want to be sure that their videos provide results, it's important to follow best practices.
This infographic shows the seven key tactics in creating a marketing video to reach a specific target audience and convert them into paying customers.

Paula Arce
is content editor of
MicroCreatives
, a creative services agency.