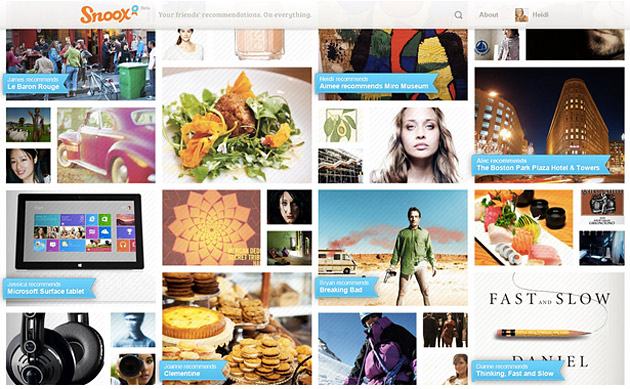 New social utility lets you pull high-quality recommendations on most topics
Target audience: Start-ups, recommendation sites, travelers, diners, shoppers, Facebook users, businesses, educators, journalists, general public.

Today a new social recommendations engine launches and tries to answer the fascinating question: Are we ready to usher in an era when friends' recommendations matter more than those of experts and strangers?
The answer is far from clear. But I like the concept behind Snoox quite a bit.
Earlier this month I sat down with CEO Eyal Rivlin and founder Guy Poreh (pictured below) at a cafe in San Francisco to talk about the new start-up, which has offices in Tel Aviv and New York, and the future of the social Web. Snoox aspires to be a social application that helps users to share recommendations for the things they love and to find the best of everything from the people they trust most: their friends.
It's a promising concept, given that studies now routinely show that people trust their friends and peers more than experts and established institutions. And as much as I admire Yelp, the site has a pretty high noise level, with lots of recommendations from people with awful taste and other reviews penned by dodgy charlatans. And besides, Rivlin adds, Yelp is mostly known in New York and San Francisco and hasn't crested yet in middle America. (Europe's counterpart to Yelp is Qype.) Continue reading →